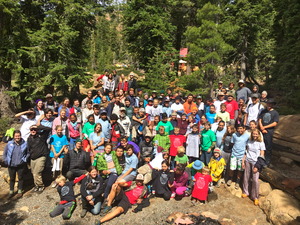 And just like that the Camp Unalayee summer has come to an end. It was a truly amazing summer. We were lucky enough to have 326 fantastic campers, 93 fun family campers, 58 fabulous counselors, and many faithful volunteers join us between June and September.  We are so lucky to have all of you as part of our Unalayee family.
79 campers were lucky enough to go on the trail this summer – definitely a record for Camp Unal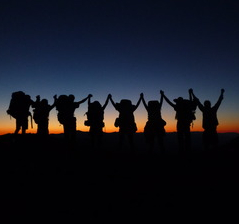 ayee.  We had five Trail Tribes, four Summit to Summit programs, and one 28-day Women's Walkabout – way to get out there and REALLY get to know the wilderness!
We were also very lucky this summer to have a nearly fire and smoke free wilderness! It was very nice to be back to "normal" when it comes to our snow pack. The Trinity Alps really were an especially beautiful place to be this summer.
We hope that you are feeling as lucky to have been part of the Unalayee Summer as we are, and hope that you will help us reminisce and review this fall.
Best,
Sarah Camp
We are so happy that you chose to send your camper (or come yourself) to Unalayee this summer – and now we would like to know if you were happy about it too!
Feedback from our campers and parents is what allows us to improve our programs year to year and continue to provide the awesome and safe backpacking wilderness experience we hope to give.
For those of you that have not already done so, please take a minute to fill out our summer 2016 follow-up survey.
Use the buttons below to access the survey for the program that applies to you – Parent Survey for parents of campers and Family Survey for Family Days.
We greatly appreciate any and all feedback you are can give us. The surveys are anonymous and all questions are entirely optional. Thanks in advance!
---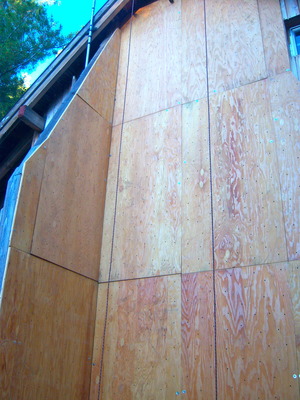 We had an awesome work crew this summer which helped us do some much needed remodeling in the Mosquito Lake basin – we redid and expanded platform tent 4 (see photo below), redid the floor on platform tent 1, rebuilt the rock wall (see photo to the left), and put in a new shower!
Check out more photos of the projects on our Facebook Album (no need to be a member to view it).
Thank you so much team for all your hard work!
---
Have you checked out the photos from this summer on Facebook yet? Take a moment to find yourself or your camper and check out the beautiful scenery. Take a look using the buttons below – no need to be a facebook user!
Do you have some great photos of your own from Camp this summer? we would love to see them! Please share them with us at
friends@gocampu.com
---
What was the snow covered lake from last Newsletter?
Marshy Lake! Taken during Staff Training in 2010.
Alright, it's about time for a hard one. Which lake is this?
Be the first to e-mail friends@gocampu.com with the right answer and we'll send you a Unalayee water bottle!