Hello Unalayee Friend,
Since first being introduced to Camp Unalayee as a counselor during the memorable snow summer of 1983, and now as a board member, I cannot recall a time when Camp SPIRIT has been any stronger. Attending this year's Camp reunion served to remind me of the uniqueness of our special community. Where else (except perhaps at a family holiday gathering) can you spend time with folks you've literally known most of your life?  What really drove this point home for me was the celebration of Lowell's 25th year as director, for his rock-solid leadership. Many marriages don't even last that long.
2012 is shaping up to be another exciting and productive year for Camp's  Board of Directors. To give you a flavor of what the board's been up to, here are a few of our key recent accomplishments:
Database Reboot: After many pain-staking hours which he so generously donated to Camp, Curtis Koppel completed the installation of camp's new database system. Claudia Gludt, our hard-working office manager, was instrumental in helping to transfer thousands of entries to the new database. 
New Website: Where does he find the time?…. Curtis (aka Superman) and Ken Dawes created a new camp website. If you haven't checked out our state-of-the-art website lately, I urge you to take a look… I think you'll find it more user friendly than ever & full of new features.
Redesigned Camper Orientation: Elizabeth Scherzer and the Program Committee came up with a brilliant idea to get campers more involved and feeling included upon their arrival at Camp. The first day of each session campers will now enjoy a shortened morning meeting and orientation in order to allow ample time to get the whole camp together to play fun games designed to 'break the ice'. An all-camp group lunch will follow, which will provide additional time for relaxed bonding. Excellent work, Bubbie & Team!
Here's to another AMAZING Trinity Alps Summer!!
Doug Lightle,
Board Treasurer
---
Thank You for supporting us at our Reunion!
This year's reunion and fundraiser was a huge success. We had over 80 friends of Unalayee in attendance; from month old babies to grandparents.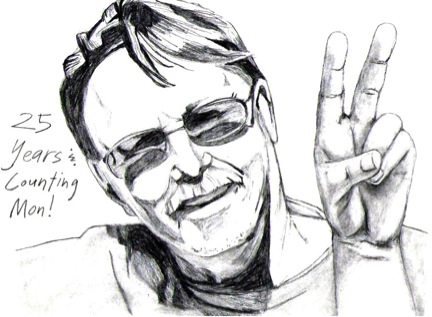 And we got to celebrate Lowell's upcoming 25th summer as our director!
Also… we raised over $10,000 this year! These funds will provide camperships to kids who would normally not be able to afford summer camp. 
We invite you to browse our photos from the event on Picasa.
We would not be the organization we are today without the continued support of people like you.  Thank you so much for all you do!
---
Your last chance to enroll for Unalayee 2012!
Space is filling up quick for this summer's camp programs!  Enroll today while there are still spots left! 
2012′s summer camp dates:
Session 1: June 30th – July 8th

July Family Days: July 9th – July 13th

Session 2: July 15th – July 29th

Session 3: August 1st – August 15th

August Family Days: August 18th – August 23rd  

Camp is always more fun with a friend! Bring a friend with you to Unalayee this summer and we'll give both you and your new to Unalayee friend $250 off your full camper session fees! 
---
We are going to purchase an AED!
Help us raise $1300 in order to purchase a battery powered AED (Automated External Defibrillator) and keep campers of every age safe at camp! 
 
This easy to use piece of safety equipment could mean the difference between life and death if someone at Unalayee were ever to have a cardiac emergency. Don't let us go another summer without one!

---
Coming Soon: Composting Toilets at Unalayee
Whether you love our Biffys or not, it's time to start thinking of Unalayee without them. This year we will begin the construction of our first Composting Toilet in the Unalayee basin! 
These new composting toilets will use solar powered fans to break down human waste into easily managable remains. The first structure will go up on the hillside near central. If the project goes well, we hope to build two more around the Mosquito Lake basin.
As an added bonus, the fans keep the structure from getting smelly!
---
So when was that snowy picture from last newsletter's photo contest taken? 1998. Brrrrr. Don't think it'll be like that this summer! Yay!
Let's switch back to places… Which lake is this?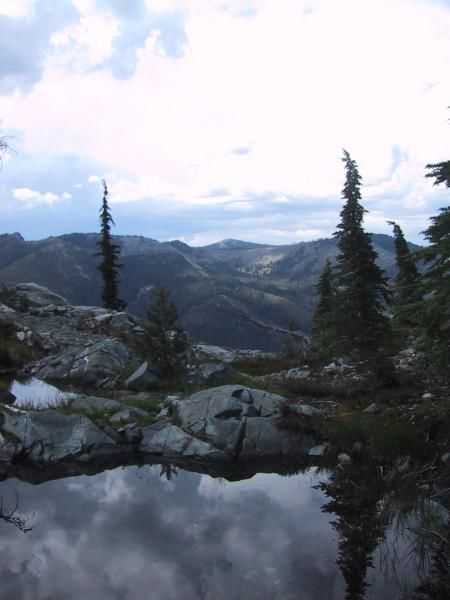 Reply to friends@gocampu.com with the correct answer and win a Camp Unalayee travel mug! Only the first correct answer wins! Good Luck!
---
Did this newsletter arrive in your e-mail inbox? If the answer is no, use the "Sign Up for the CampU Updates" box in the right hand column of this page to make sure you don't miss the next one.  Make sure to use the link in the follow up e-mail in order to complete your sign-up!