Hello Unalayee Friends!
In 28 days over 40 staff and I will stuff our camp clothes, sleeping bags, backpacks, decks of cards, first aid supplies, food, backpacking tarps and stoves, and way too many other things into the camp trucks and make the seven hour drive up to our summer home – our dear Trinity Alps Wilderness. And it can't come soon enough.
Don't get me wrong – it's been a great off season.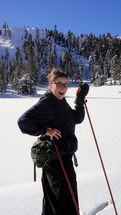 We finally got some real snow up at Unalayee! There were reports of as much as 8 feet in our basin in March, and there was still plenty lying around last week. (Photo to the right is the snow cover at New Year's). After a few year hiatus, we are looking forward to zing cones 1st session again!
The work that the Board of Directors and I have done to reach out to more underrepresented communities has been very powerful – and I'm happy to report that we have exceeded our goal of awarding over $200,000 in financial aid this year. So far we have awarded over $220,000!!!
It's been really fun to plan our new Summit to Summit program and the Women's Walkabout. The 10 staff who will be running these programs have put together some really innovative and fun routes. I'm so excited for the campers on their programs to have a true wilderness immersion experience.
And as many of you hopefully know by now – we hope to hire a part time Assistant Director in the next month. I can't wait to have this new staff member help us take our fundraising, diversity & inclusion work, and program development to a new level.
But, when it comes down to it – it's all about being up at Mosquito Lake with the campers. And the closer we get to the summer, the harder it gets to wait for it!
I can't wait to get away from my computer screen and play with your camper or you in the great outdoors! See you there!
Sarah L Camp
---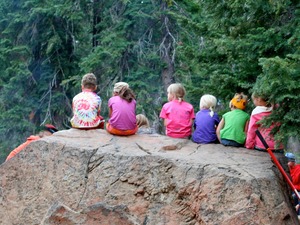 What are your plans for August 15th – 21st? Why not come to Family Camp! Our family programs for all ages are a great opportunity to check out the program your kid already knows and loves, get your younger kids comfortable with the camp experience before they become full campers, or reminisce about the good old times when you were a camper!
Can't take a whole week off of work? That's ok! We have two programs! For the weekday types – Family Camp – August 15th – 19th, and for the weekenders – CampU Weekend – August 19th – 21st. And for the dedicated – sign up for both!
Family Camp isn't just for those who already know Unalayee – we also love to introduce new families to the wilderness. This spring we are offering a special Bring a Friend Discount for Family Days! Refer a family who has never been to Unalayee before, and you BOTH get 10% off!

---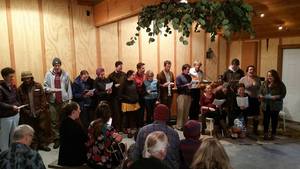 Thank you 100 times to everyone who braved the rain and came out to Radonich Ranch for our annual Fundraiser!
We had a great time singing campfire songs (see right), listening to much more professional music, eating fabulous food, and winning all kinds of great prizes in our silent auction and raffle.
I also want to thank those that couldn't make it to the event but still bought raffle tickets online, spread the word to their friends, or donated to our silent auction.
Lastly, I want to send an extra big thank you out to all our current and past staff who dedicated their entire day to the event and helped us set up, prepare the food, and clean up. Without you we couldn't possibly have such an amazing event.
Use the button below to check out the photos from the day on Facebook!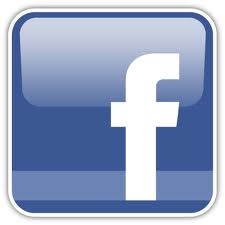 ---
What was that lake with the funny angle in the Fundraiser invite?
West Boulder! Good job to all those who guessed it!
Enough lakes! Where are these rock slabs?